FRAWO.Modules opens up innovative thermal insulation materials for the production of load-bearing walls. In doing so, we pursue two different approaches:
FRAWO.LC
Expanded glass has already been used in various areas of construction for about 30 years. The expanded granulate based on waste glass offers numerous advantages:
Very lightweight, at the same time solid and crushing-resistant
Mineral, non-combustible
Very good acoustic value
Highly thermal insulating (thermal conductivity k= 0.023 BTU/h*ft*°F)
Easy to recycle
In the production process, the recycled waste glass is ground, granulated and then blown at approx. 1650°F. This produces the small beads of 0.0015 to 0.4 in.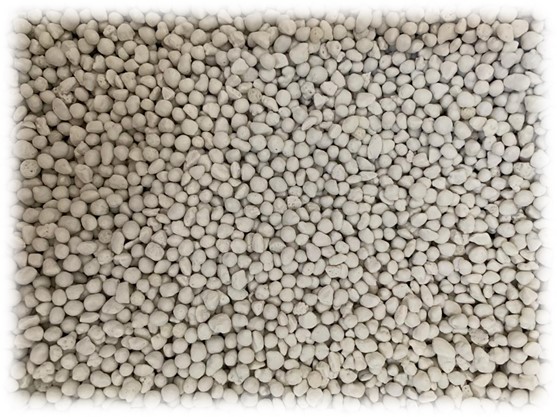 Currently, expanded glass is mainly used as a bulk insulating material in ceilings or walls. Bound in a cement paste, we use the recycled product in our FRAWO.Modules as a fully-fledged wall-building material that also meets the highest building physics requirements.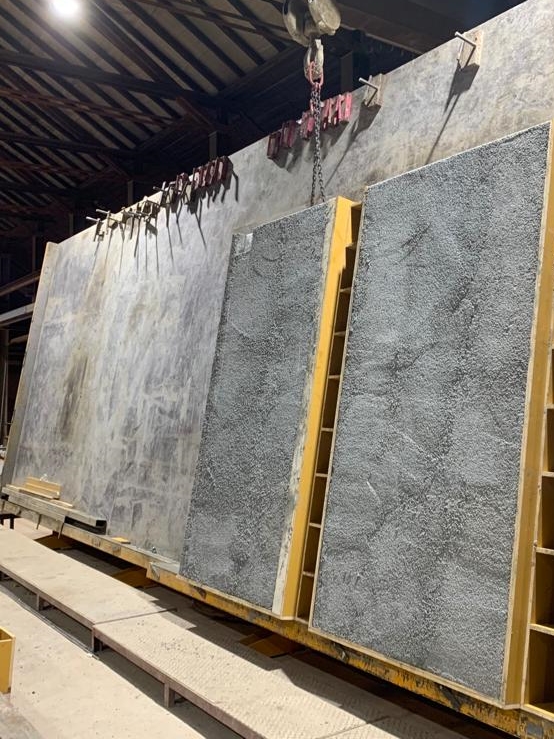 FRAWO.Organic
Hempcrete (hemp concrete), also known as hemp lime, is a largely unknown building material in the US. Yet it has many positive properties that make it an ideal wall-building material.
Production
The basis of hemp concrete is hemp hurds. It consists of the woody part of the hemp plant and is generated during hemp fiber production. The fiber is separated from the stalk and used as thermal insulation material or sealant. The woody part remains as a by-product and is at most used as animal bedding. However, this woody stalk has much greater potential. Due to its porous structure, it already has good thermal insulation properties by nature. Chopped and freed from fiber residues and impurities, the hemp hurds are produced. In combination with mineral binders, these form a load-bearing and at the same time highly heat-insulating building material – hemp concrete.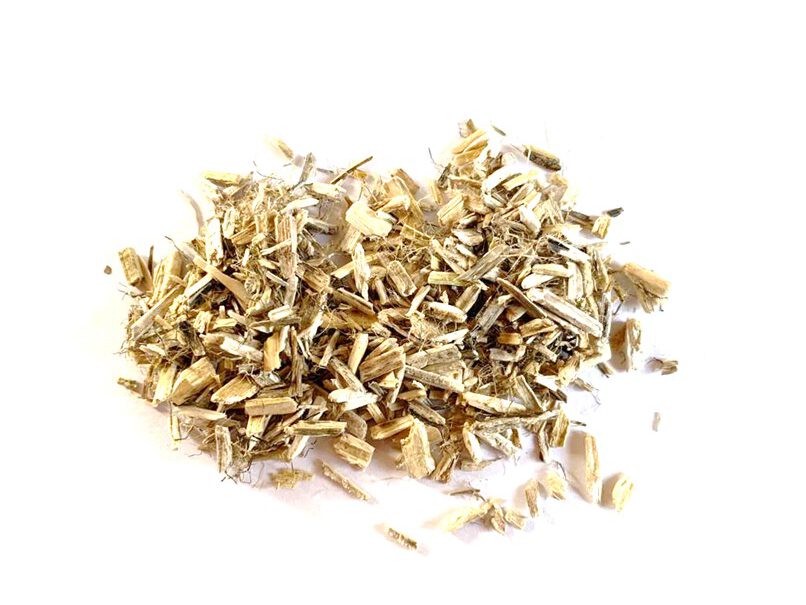 Properties
The hemp plant is one of the best CO2 storage plants. A building constructed mainly of hempcrete is a carbon sink in its overall balance.
5 ac of hemp field make a detached house
Very lightweight (19 lb/ft³)
Exceptional thermal insulation value (k= 0,04 BTU/h*ft*°F)
Reaction to fire: B-s1-d0, FRL60/60/60 with inner and outer render
Good heat storage capacity and heat reflection
Regulates indoor humidity and air quality, keeping mildew and mold out
Termite resistant
Excellent acoustic value